Residential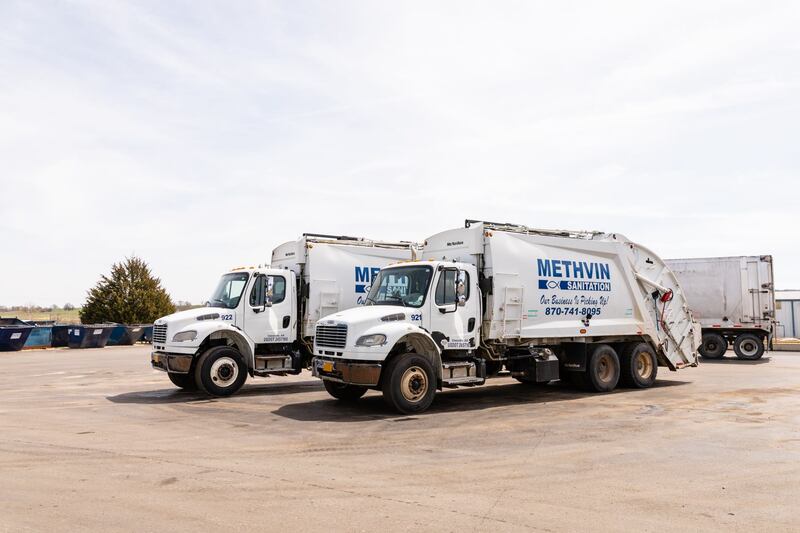 Let's talk trash!

At Methvin Sanitation, we value clean communities. We feel that it is our job to provide our customers with cleaner streets and neighborhoods. That's why we offer a convenient curbside collection to over 10,000 families in Boone County, Baxter County, and surrounding areas.
Our Routes
In order to provide our customers with quality service, our routes run Monday through Thursday. We understand that during the holidays families produce more trash than usual. To keep our customers from getting buried in the extra trash, our drivers pick-up on every holiday except Christmas. So yes, we can dispose of your grandma's burnt Thanksgiving turkey or all of your 4th of July firework debris!
Service Levels
We understand that different families produce different volumes of trash. In order to provide the best service for all customers, we offer TWO convenient services! Our regular residential service is for the average family. It allows for 4 of the 30-gallon bags a week to be disposed of. For smaller families or single person homes, we offer a low volume service, which allows for 1 of the 30-gallon bags a week to be disposed of.
Interested in a Poly Cart?
Heavy trash bags can be a hassle to carry, so the poly carts are here to help! We offer 90-gallon poly carts with wheels to make the trip down the driveway a little easier. The poly carts come in Methvin Blue or pink! The pink carts support breast cancer awareness, and each time a customer rents a cart, $25 is donated to Susan G. Komen for breast cancer awareness.